Don't be scared of making things yourself. Obviously, they're a huge money saver. Also, not all DIY project involve a lot of work---I can't even sew and I've done a lot of DIY! If you've got string, a glue gun, tape and a thrift store, there's a lot you can do.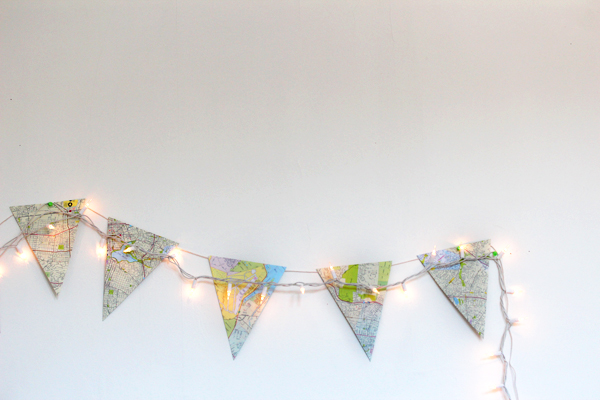 PENNANTS
Just click the link because Karen Kavett makes amazing pennants. Everything I know, I learned from her. She has even uploaded a template for us! Isn't she amazing?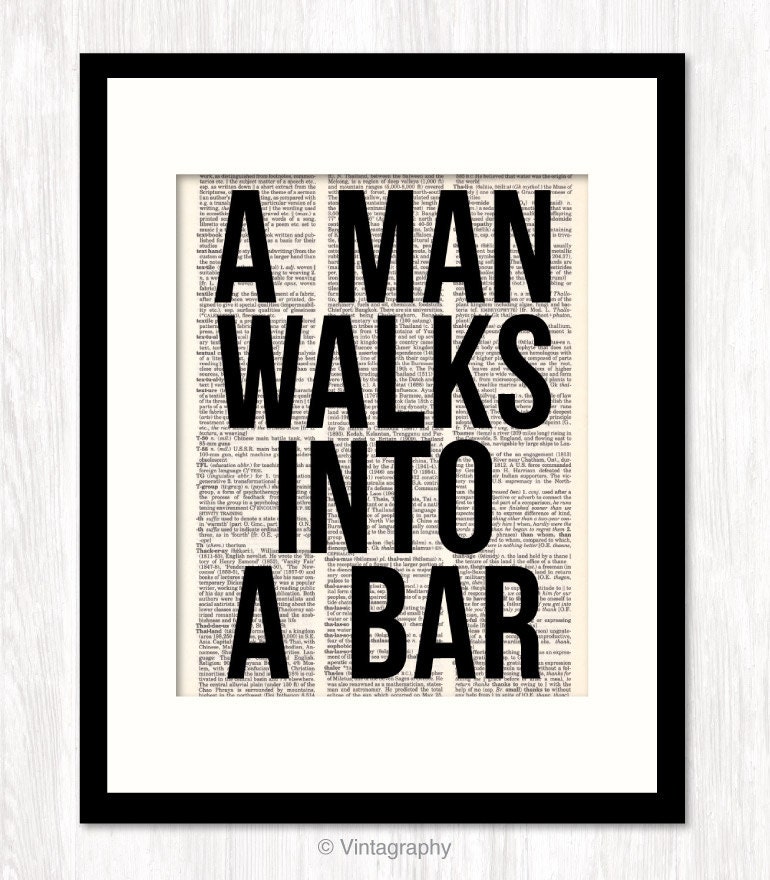 There is this "typography" art ALL OVER etsy. But really, it is so simple to do yourself.
Materials:
-old encyclopedia/dictionary
-glue
-frame
-black paint/dark paint
-stencils (for words or figures)
-brush
-OR stickers for letters
1. Carefully rip out pages from the book of choice. To be really "meta" and "cool" you can rip out pages that have to do with what you decide to paint on top of them. (If you want to paint/sketch a coffee mug, rip out the coffee page! If you want to write a quote from Harry Potter, rip out the page with "magic" on it!)
2. You can attach a piece of printer paper/cardboard to the back so your "canvas" is just thicker and sturdier, but it's really not necessary since you will frame it.
3. Now, choose what you want to do. If you just want to put a quote, I would suggest buying stickers for letters. Preferably in black to keep things bold. Or, you could paint the quote on in your own handwriting for a personal touch.
4. If you want to do a picture, make sure it is bold enough to be seen from far away. Don't just paint a small heart unless you want people to put their noses on your art.
5. Stick in the frame (preferably black, again) after it's done drying.
Voila! Personal, cool art. See how easy it can be?
The collage itself is a bit shit, but look at that board! It's a corkboard we have had for A LONG time. It had holes all over it and just never looked good. So, I got a loose bedsheet and put on I think 3 layers. I stapled the bedsheet to the board and there we have it. An UPHOLSTERED board! It was so easy and looks pretty seamless. This is the easiest way to spruce up something you already have & use. I love corkboard, but I don't like the look of cork in anything but my wedges.
This one is a no-brainer. BUT it's a conversation starter! Who are these people? I don't know! I went to an antique store and bought these old postcards/pictures for 3/$1. I'm pretty sure the closest antique store to you will have them too. Sometimes they are more expensive, but I don't think they are worth any more money. Basically, dig for old postcards that just seem interesting to you. I chose these mainly because they made me want to know what was going on or because they were just aesthetically appealing. I just put them in a cheap frame from wal-mart, but you could put them on a photo mobile! I have one and I love looking at it move at night.
I have a bit of a button collection. It has actually grown since I took this picture, but not very much. I didn't know how to showcase my interesting collection, though. (The whole thing started with Hitler mustache Ronald McDonald. I found him on the floor of the hallways in my high school. Nobody was around, I laughed out loud and stuck it on my backpack. The rest is history.) At first I had all my buttons on a string, but that was getting heavy and awkward. I bought this hat at a $1 and realized I probably won't wear it. BUT covering it in pins worked! I just stuck a thumbtack in the wall, hung it up, and I'm able to add pins as I get them. I like it. When I have space for my dress form in my room (IF I have space...) I will probably put the hat on my dress form. You could show your stamp collection/pin collection/button collection/sticker collection in a similar way. Get something that is a cool decorative object and stick your stamps/stickers on it! (Like a random animal figurine) It will be a piece of art in your room.
Well, that's my DIY post. It was very low key because I really can't do much. I have a million sewing machines but never learned how to sew. I can knit a bit but nothing too fancy. My main tools are tape, thumbtacks and staples. You can't go wrong with those basics.
Until next time,
Happy Living!
-Madhu